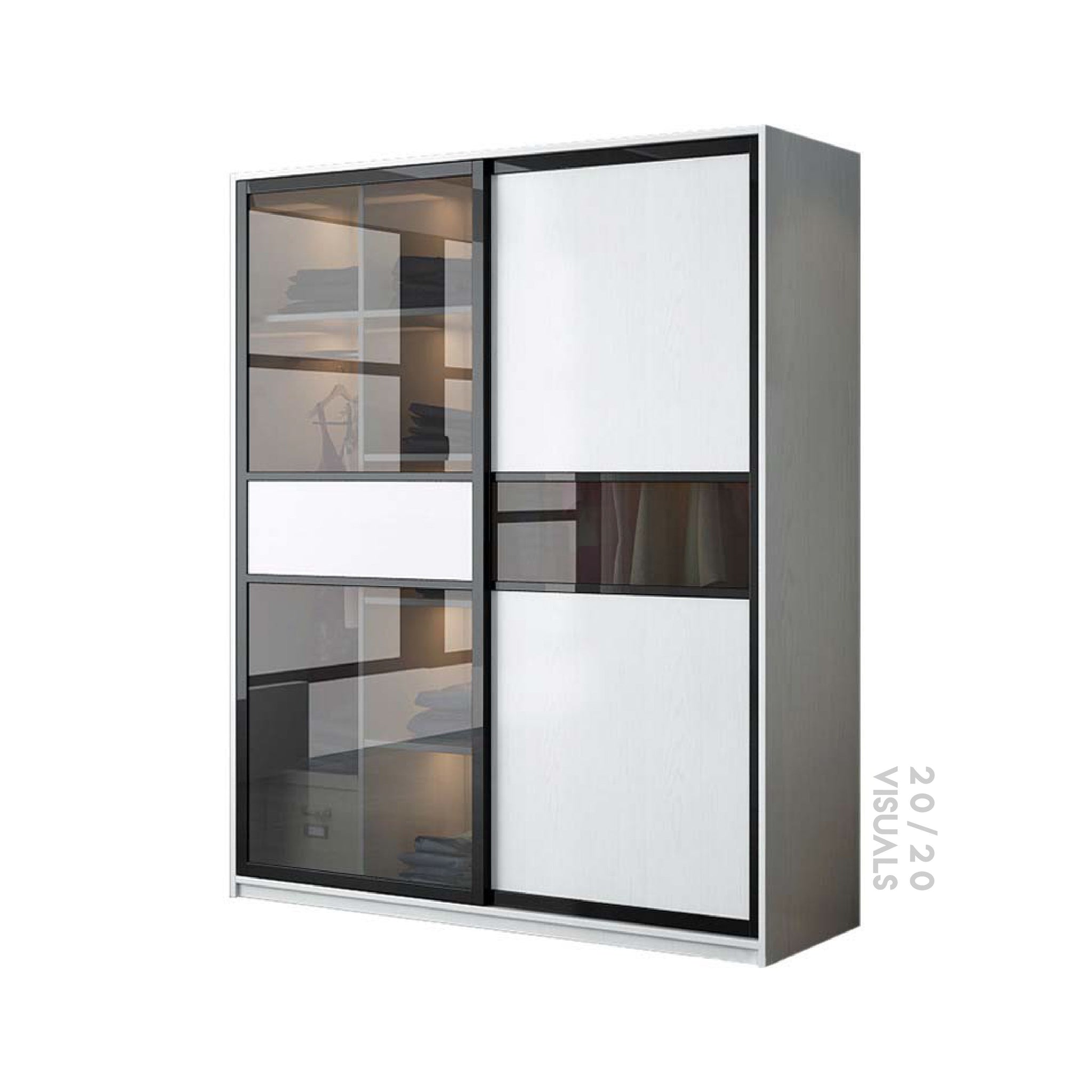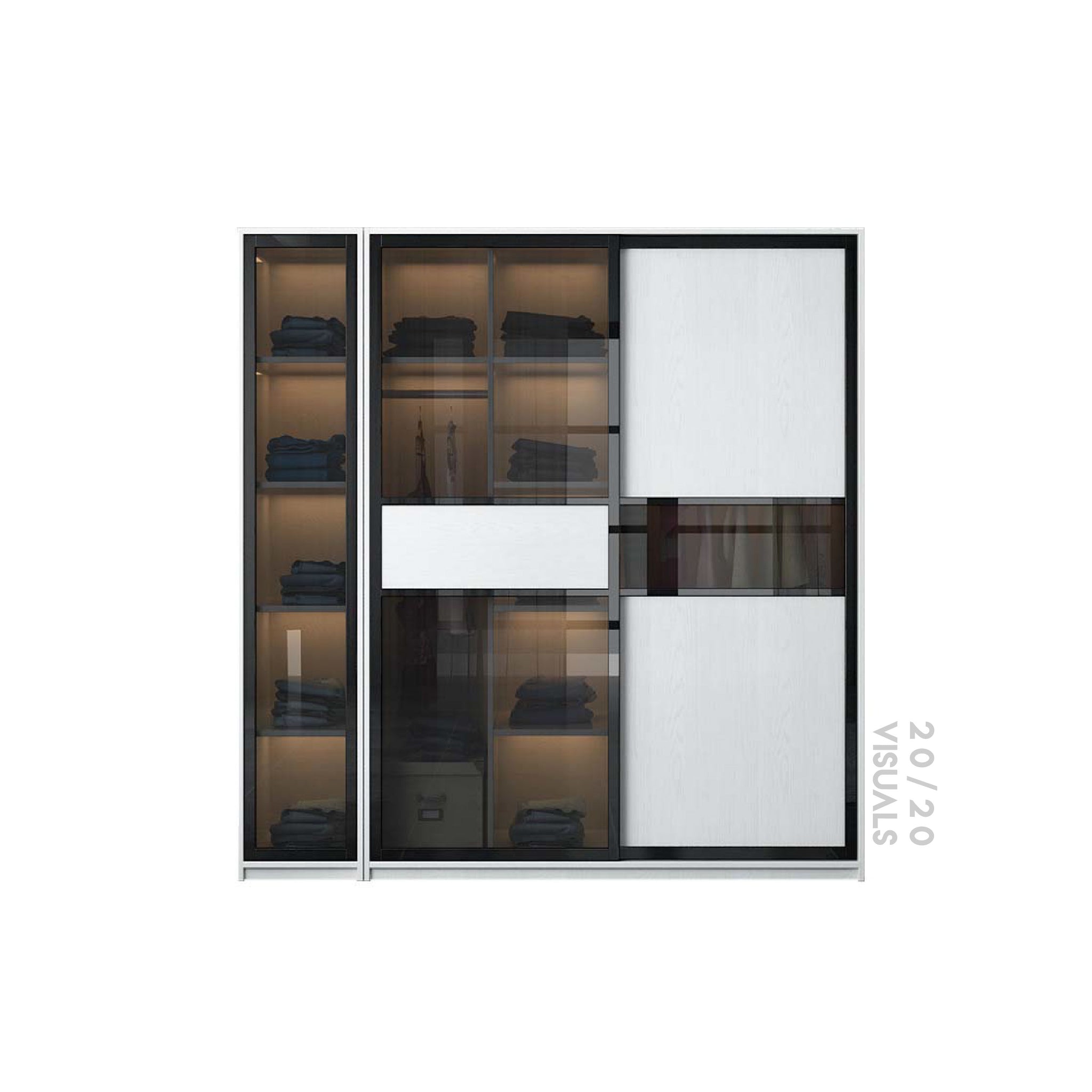 Baek Series Wardrobe
The Baek Series Wardrobes feature elegant white wood-like body and sophisticated glass doors. Built-in LED lighting gives your wardrobe a luxurious touch. The individual pieces in this collection are great for mix-and-matching depending on your space and personal preference.
Dimensions: Length 40/120/140/160cm; Width 60cm; Height 200cm |

 

View in your space (120cm) |

 

View in your space

 

(140cm) | View in your space (160cm) | View in your space (Single)
Composition: High Density MDF (paint-free); Glass
How to order: This item requires specialized shipping. Please fill out the contact form with shipping destination so we can create a preview order for you with an accurate shipping quote.
SKU: BED0401001 (120cm Sliding Door Wardrobe)
SKU: BED0401002 (140cm Sliding Door Wardrobe)
SKU: BED0401003 (160cm Sliding Door Wardrobe)
SKU: BED0401004 (120cm Sliding Door Wardrobe with Single Cabinet)
SKU: BED0401005 (140cm Sliding Door Wardrobe with Single Cabinet)
SKU: BED0401006 (160cm Sliding Door Wardrobe with Single Cabinet)
SKU: BED0401007 (40cm Single Cabinet)